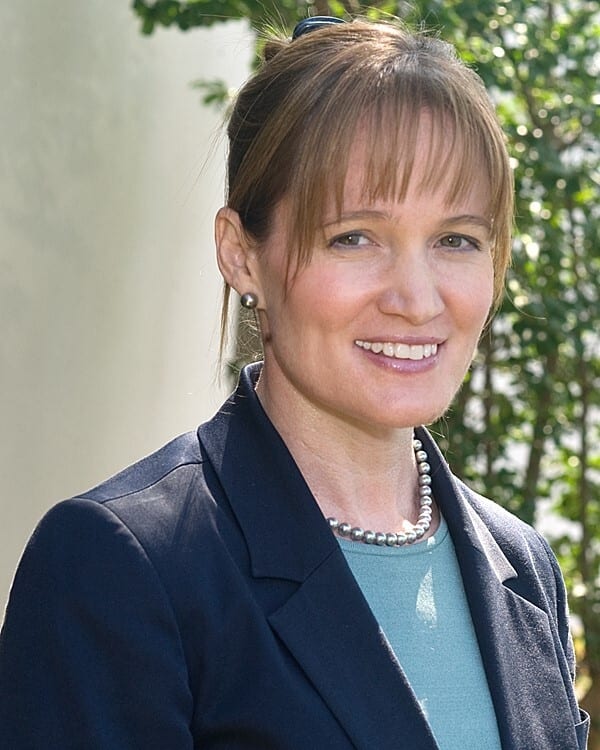 Laura Demmons
Chairman & CEO
Laura Demmons is a veteran business executive with a successful track record of growing teams and businesses with over 20 years in executive management.
Early in her career, Ms. Demmons spent 12 years with Hewlett-Packard in a variety of business management positions in technology areas ranging from high-speed cable modems and interactive television infrastructures to PCs, servers, and storage. In key management roles, she contributed to the transformation of divisions resulting in substantial growth and profitability for Hewlett-Packard. In one case she was instrumental in increasing the revenue run-rate by $1.6 billion within a single two-year period (5x revenue growth) and started with an unprofitable operation that generated tens of millions of dollars in net profit every quarter within the same two-year period.
Ms. Demmons received a BA from the University of Oregon and took Hewlett-Packard sponsored executive business courses with Stanford and Wharton. She and Sylvan Source have been the recipient of two Frost & Sullivan Innovative Product of the Year Awards, the Red Herring Global 100 Award, a Department of Commerce Exporter of the Year Award and a Global Water Intelligence Technology Idol Award. Ms. Demmons and Sylvan Source were selected as one of the winners in the Fall 2020 Arizona Innovation Challenge and participated in the Arizona Commerce Authority's 2021 Venture Ready Accelerator. She and Sylvan Source were also selected as one of three winners in the Unicorn World Finals for Summer 2021.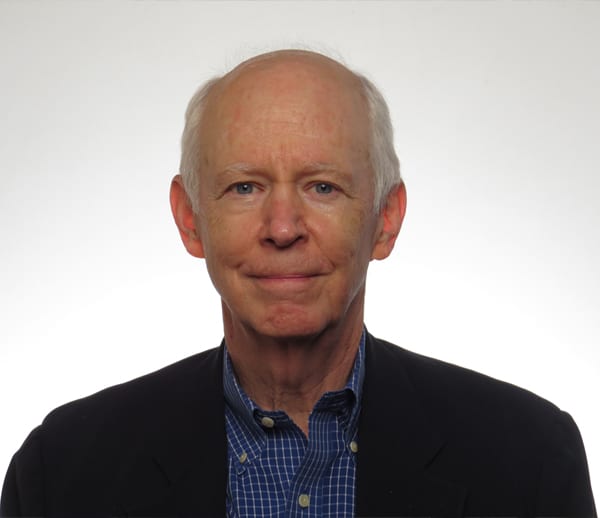 Roger H. Goodspeed
Director
Prior to co-founding Simmons Goodspeed Investment Management in 2006, Roger Goodspeed served in various roles at Lehman Brothers Inc., a major investment banking firm, for over 31 years. He joined Lehman Brothers in 1974 and became a Managing Director in 1984. During his tenure at Lehman Brothers he served as a Sector Head, with senior management responsibility for several investment banking groups, including Utilities, Telecommunications, Energy, Healthcare, Transportation, and Project Finance, and as the Chief Administrative Officer of the Mergers and Acquisitions Department. He was also a member of the Operating Committee of the Investment Banking Division.
In 1994 Mr. Goodspeed became the first Chairman of Citizens Lehman Power, an electric power marketing joint venture 50% owned by Lehman Brothers, and continued in that role until the joint venture was sold in 1997 and changed its name to Citizens Power LLC. He served on the Board of Directors of Citizens Power from 1997 until 2000 and on the Board of Directors of Peabody Energy (NYSE: BTU), which acquired Citizens Power, from 1998 until 2003. He currently serves on the Board of Directors of Sylvan Source and eLOT, Inc.
Mr. Goodspeed received a BS in Mechanical Engineering with Honors from the California Institute of Technology (Caltech) in 1972 and his MBA from UCLA's Anderson School of Management, where he was awarded a Carter Fellowship, in 1974. He has served in the past as a member of the Board of Directors and the Executive Committee of the Caltech Associates and as a member of the Board of Directors of the Caltech Alumni Association, and he remains a Lifetime Member of each organization.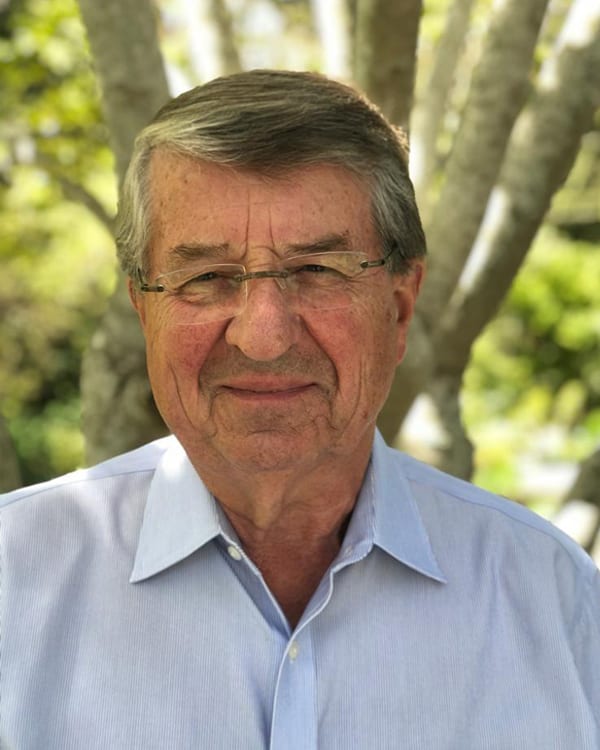 Peter Robertson
Director
Peter Robertson is an independent director, advisor, and investor. He was Executive Vice President and Vice Chairman of the Board of Directors of Chevron Corporation, one of the world's largest energy companies, for seven years until he retired in 2009. He joined Chevron in 1973 and over his 36-year career he had a wide variety of responsibilities, including the leadership of Chevron's worldwide exploration and production and global gas businesses, and corporate strategic planning. He is a non-executive director of Jacobs Engineering Group and Sasol Limited and serves in an advisory role with several other companies. He is co-chairman of the US Saudi Arabian Business Council, chairman of the World Affairs Council of Northern California and a member of the International House board at Berkeley. He is a past chairman of the US Energy Association.
A native of Edinburgh, Scotland, he holds a Bachelor's Degree in Mechanical Engineering from Edinburgh University and an MBA from the University of Pennsylvania, Wharton School, where he was a Thouron Scholar.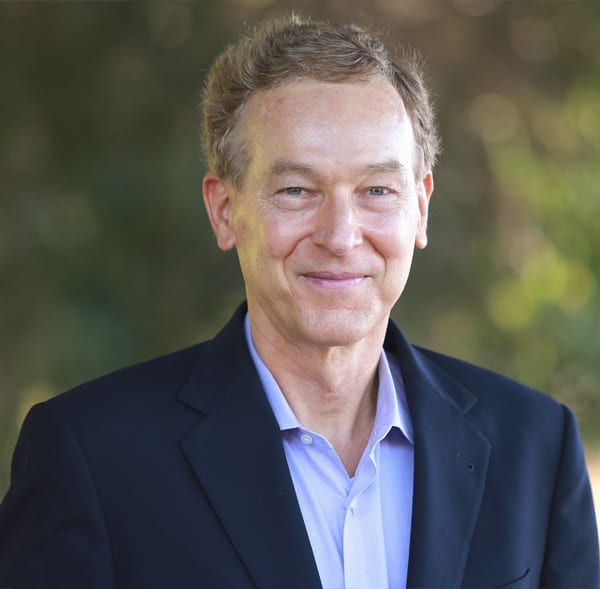 James P. Simmons, Jr.
Director
Jim Simmons has over 28 years of operating experience in high technology firms and served as an Entrepreneur in Residence for Draper Richards, an early-stage venture capital firm, before co-founding Simmons Goodspeed Investment Management in 2006. He is a board member at Sylvan Source and eLOT, Inc., and was a board member at LucidPort Technology and a board observer at WiDeFi (acquired by Qualcomm) and Nusym (acquired by Synopsys). Mr. Simmons served as Vice President, Marketing and Sales and Vice President, Marketing at Conductus and Superconductor Technologies from 1994 until 2002. In 2000, the market capitalization for Conductus exceeded $1.3 Billion.
Previously, Mr. Simmons was Product Marketing and Applications Manager at Therma-Wave Inc. (now KLA); Vice President, Marketing and Sales at Nanometrics; and Product Marketing Manager at KLA. He began his career by holding a variety of marketing and manufacturing management positions in wireless, semiconductors, and computers at Hewlett-Packard.
Mr. Simmons received a BS in Applied Physics with Honors from the California Institute of Technology (Caltech) in 1972 and an MBA from the Harvard Business School in 1974. He served as President of the Caltech Alumni Association from 2012 to 2013, as a member of its Board of Directors from 2008 to 2014, and remains a lifetime member. He is Co-Chairman of the Caltech Angels Network and co-founded the Caltech Alumni Entrepreneurship Group in Silicon Valley. He is also a member of the Northern California Harvard Business School Association.